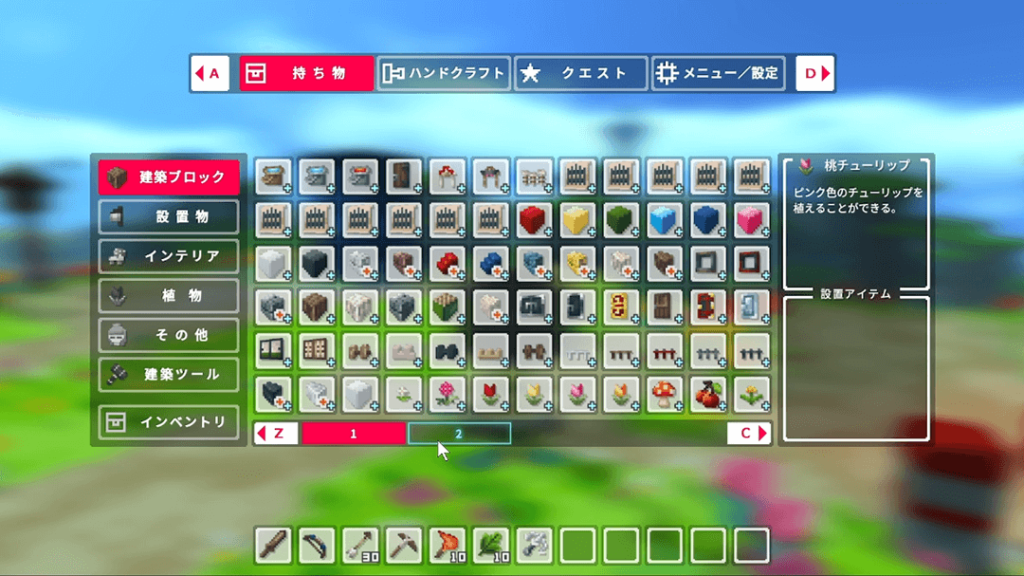 Introducing the "Builder Mode"
A new "Builder Mode" feature has been added, allowing players to focus on building.
While in Builder Mode, all blocks and other materials will be available in unlimited quantities.
Flying will also be unlocked and players will be untargetable by monsters. Feel free to use this new feature to enjoy building without restriction!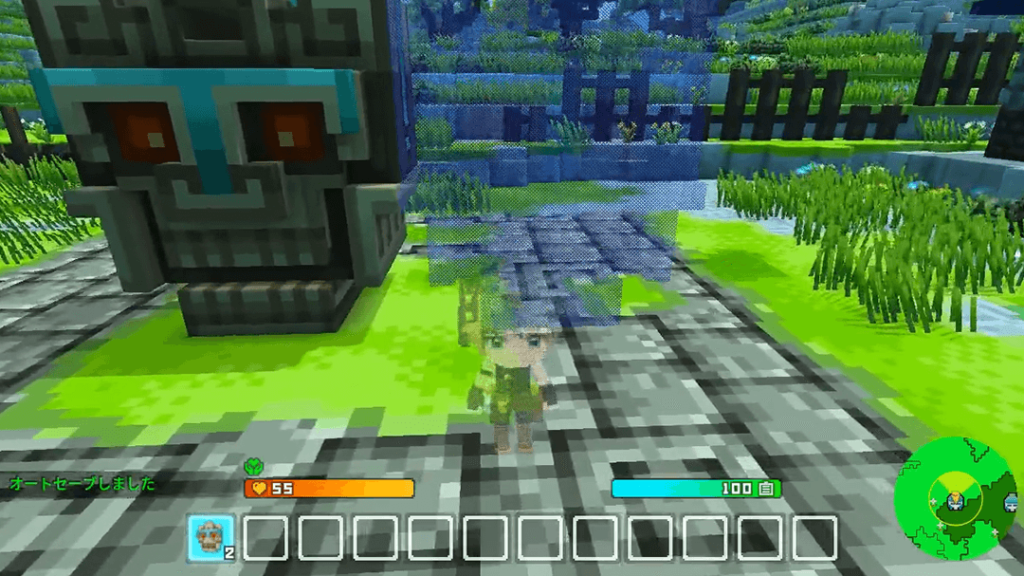 Improved Building Experience
The UI has been reworked so that it becomes easier to know where blocks can or cannot be placed down.
Furthermore, players can now put down several blocks in sequence by holding right-click when placing blocks, making it easier to create large structures.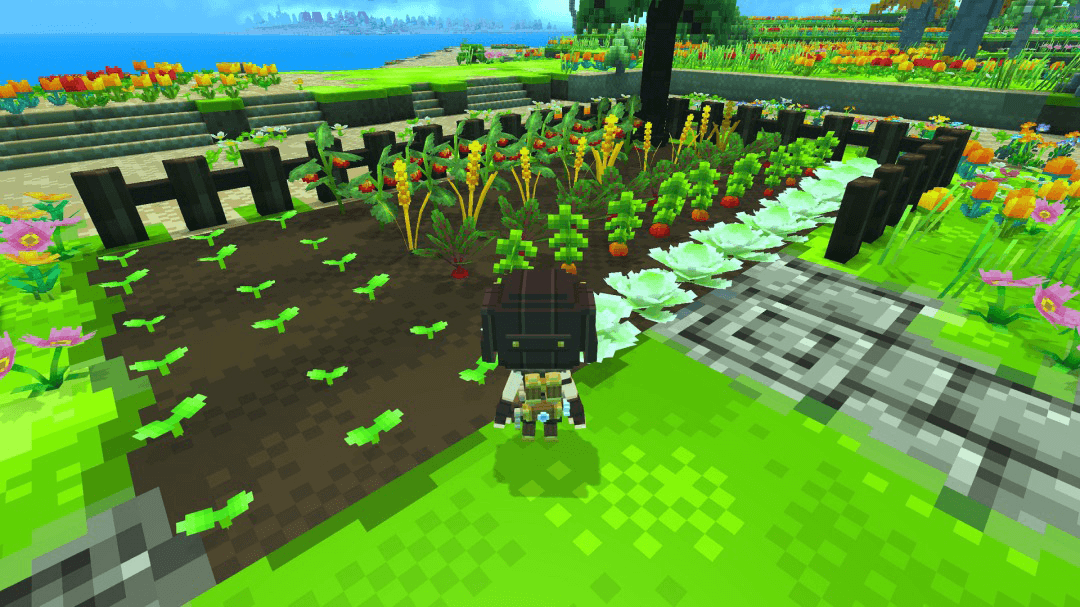 Enjoying the Slow Life with Gardening!
Players can now grow items by plowing fields and tending to their crops.
By growing various kinds of plants, players may find a way to acquire rare items!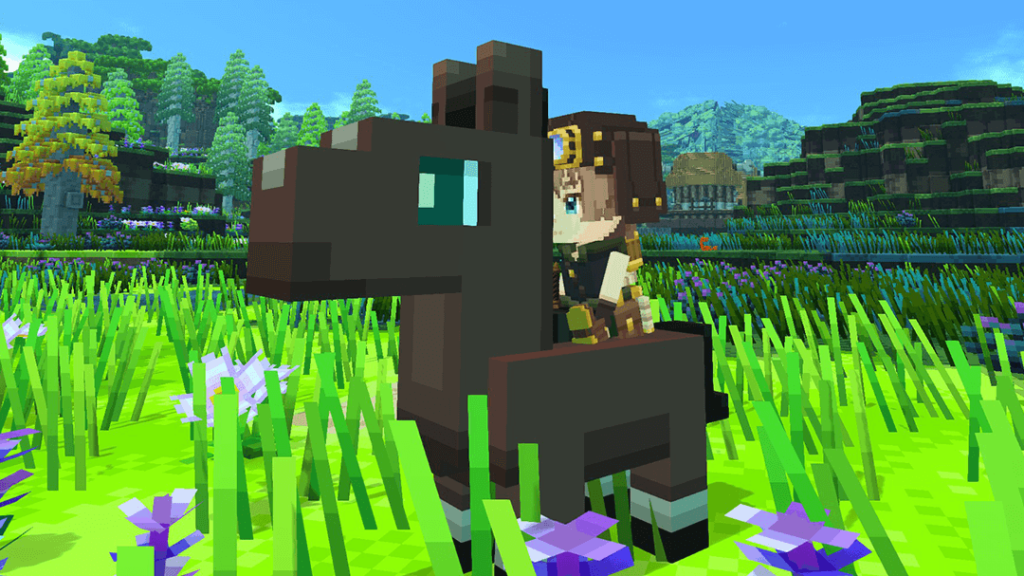 Players can now interact with the local fauna by offering them food, increasing their bonds with the animal. Once a close bond has been formed, the animal will let the player ride them on their back.
Be it horses, cows or fantastic creatures, players are encouraged to explore and befriend various animals!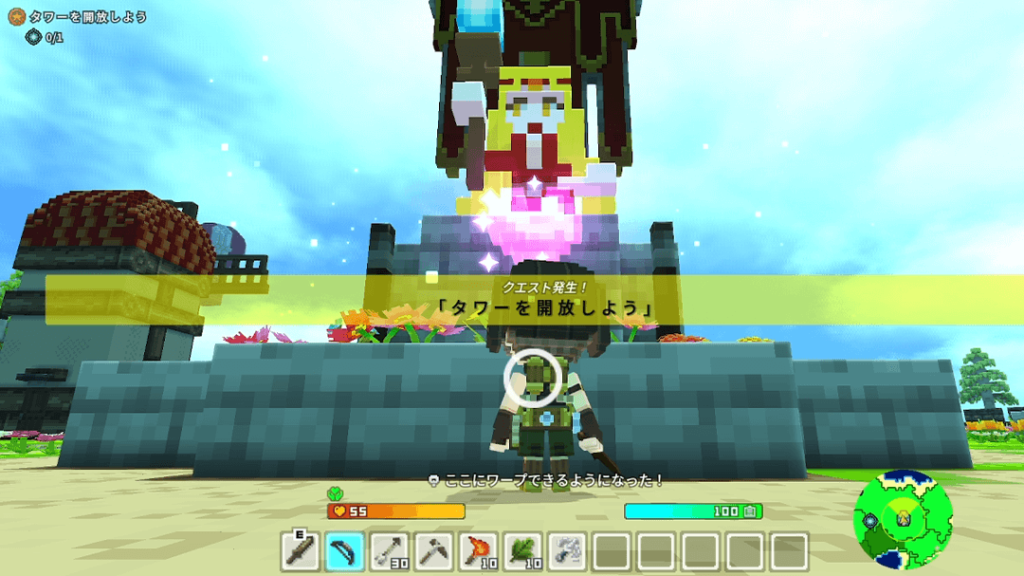 By talking to Megami or NPCs, players can receive various quests.
Taking upon those challenges, players are encouraged to explore the large world of TERAVIT and live many exciting adventures!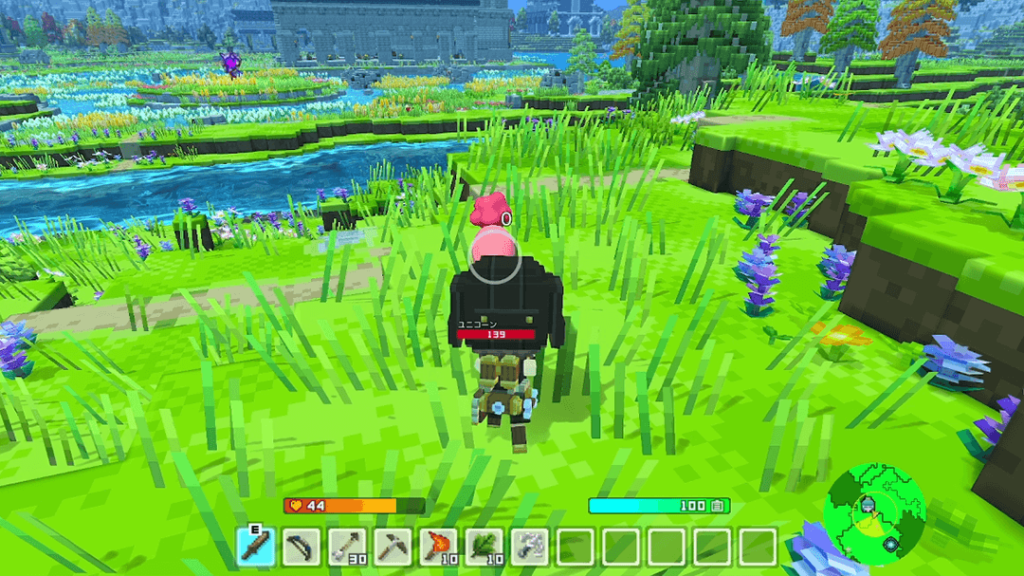 Players will now be able to deflect attacks from monsters with the new Guard feature.
By hitting the attack button at a precise timing, the damage dealt wiill be increased. Each weapon type will have its own specific timing.
Furthermore melee weapons can now hit multiple monsters in proximity.
Monsters too will now have access to a larger array of moves and own special attacks
Find the fighting style that suits you the best and study monsters quirks in order to come out victorious!