Greetings Adventurers! This is the Teravit Team!
The Global Alpha Test for "Teravit" is scheduled to begin on October 12th 15:00 (JST) on the PC game platform "Steam"!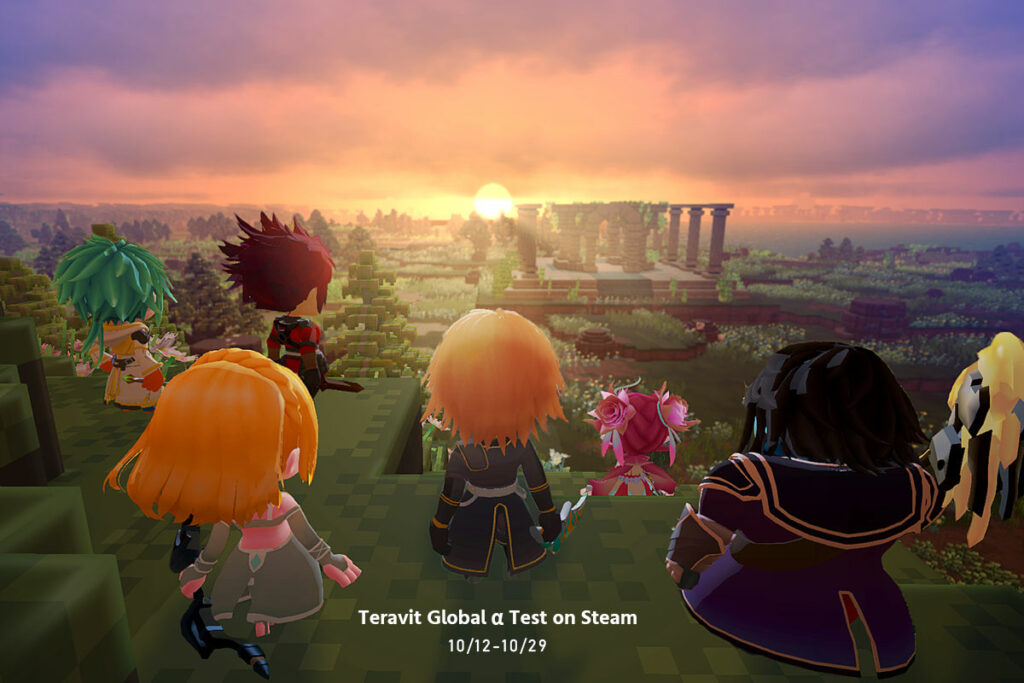 ■ Objective
We invite players from around the world to participate and experience the excitement together, and to provide us with valuable feedback which will be used to further improve the quality of the game Teravit.
The Alpha Test on Steam is available worldwide without pre-application.
We look forward to everyone's participation.
■ Alpha Test Period
October 12th, 2021 15:00 (JST) – October 29th, 2021 15:00 (JST) (Estimate)
■ Steam Store Page
Click here for the Teravit store page.
The store page will be updated with all the latest test related news, events, and future developments.
Add us to your "Wishlist" and "Follow" today!
Don't forget to share your thoughts and suggestions in the Steam community as well!
■ Check out the latest information here!
Official Website: https://teravit.app/
Official Twitter: https://twitter.com/teravit_en
Official Discord: In Preparation
We look forward to seeing everyone in the world of Teravit!