Hello everyone! In this blog, we will be introducing TERAVIT through the eyes of the developers to provide insight on the in-game system and contents, how it is created, and other interesting details about the game.
TERAVIT is a brand new multiplayer open-world RPG released by CyberStep. After 3 years in development, alpha testing will begin in September, 2021. The development team continues to work on the vast amount of development items for testing, and are working together to further improve the quality of the game.
While TERAVIT can be classified as a sandbox game in the same genre as titles such as Minecraft, a major difference is the detailed and beautiful presentation of the vast landscapes that can be found in the world.
This is because of the voxel engine which we've invested a majority of our time to develop. We'll go into more detail about that later, but for now, we would like to show you what kind of sceneries you can find in the world of TERAVIT.
TERAVIT is combination of the fantasy-like West, mixed with the romantic atmosphere of the East. It's comprised of vast deserts and wildernesses, jungles and tropical areas, savannas, lava fields, ancient civilizations, floating continents and more, totaling more than 10 different zones. No matter how much you explore the vast world, you can never get enough of the beautiful sceneries that await you.
With that said, we would like to show you some in-game screenshots of TERAVIT!
First, a landscape full of colorful flowers. This is called the "Flower Zone".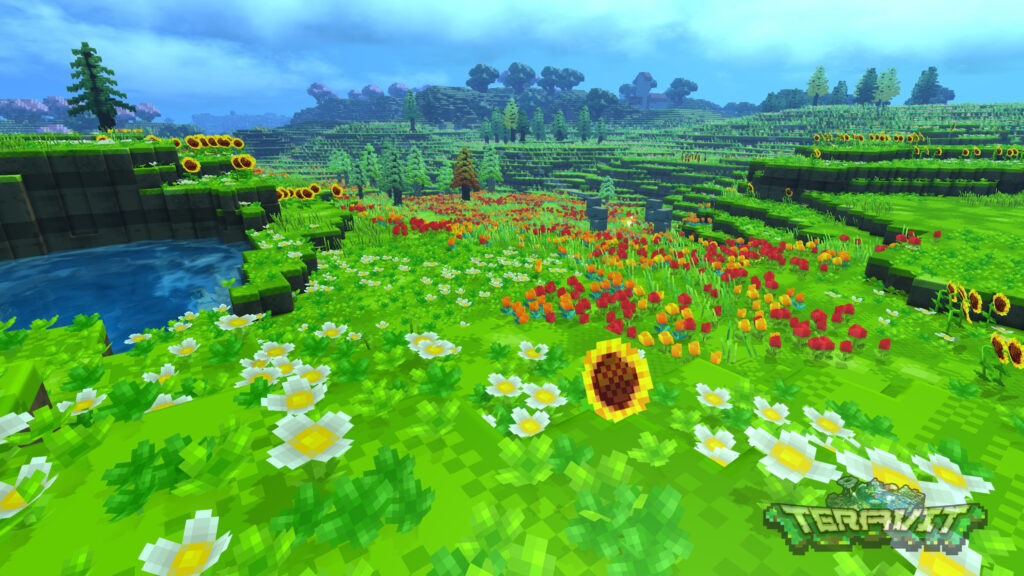 Deep in the jungle is an enormous tower.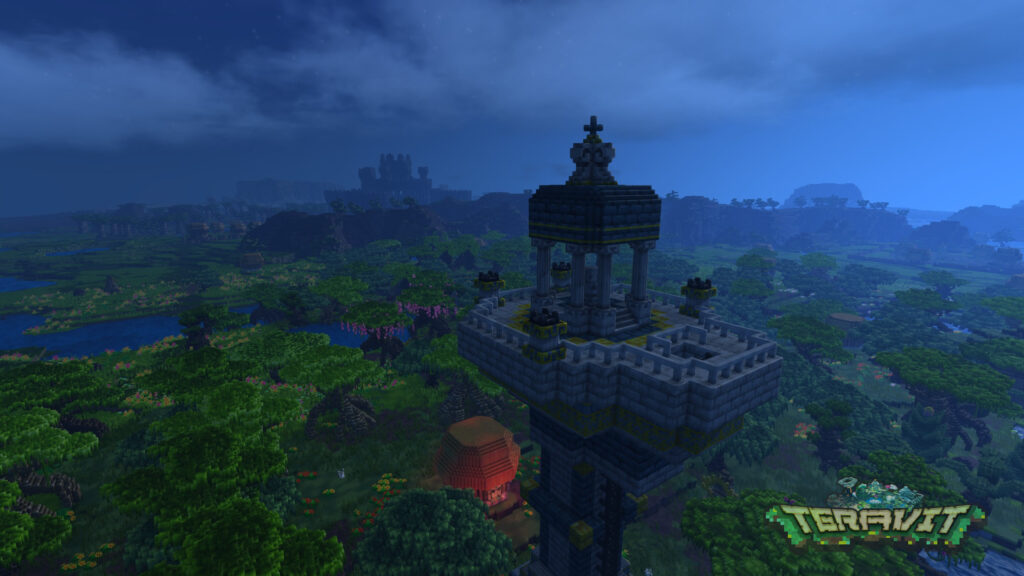 A Japanese-style house can found in a field of Japanese pampas grass and cherry blossoms. It's the scenery of a Japanese field.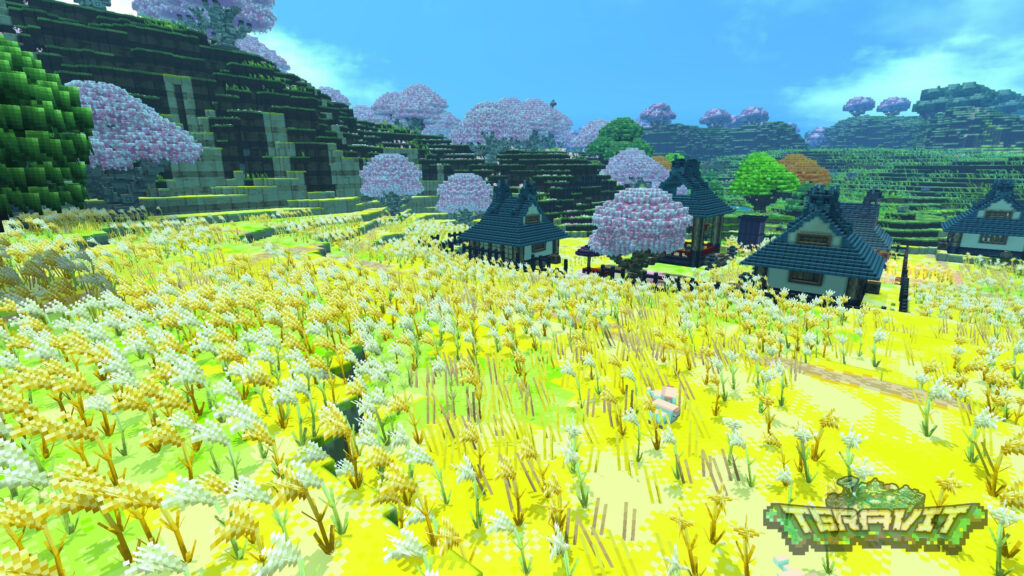 Resting under a cherry blossom tree. This one is a personal favorite.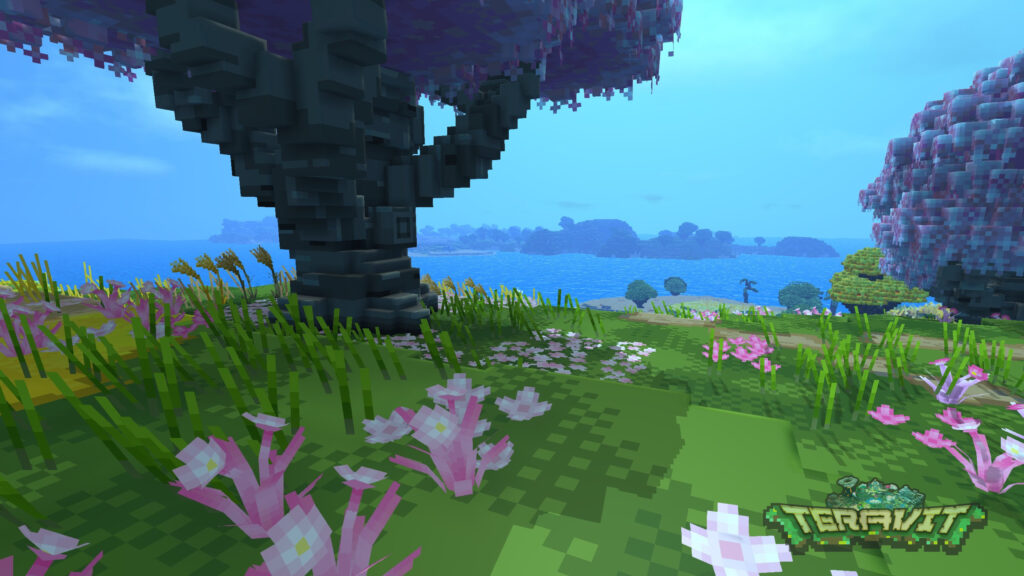 A sacred water temple with the setting sun behind it. Could there be something hidden inside?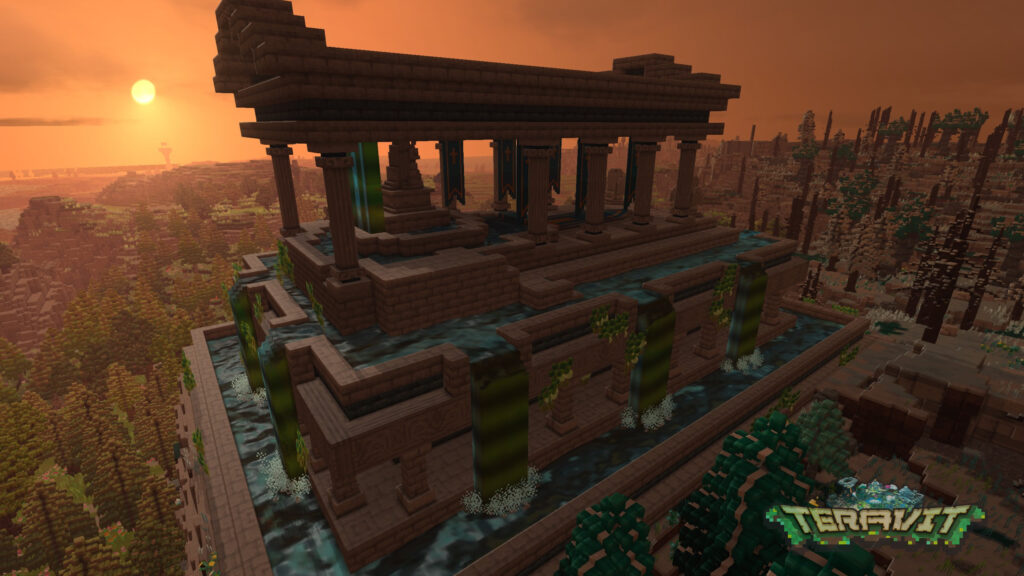 A pyramid can be seen far beyond the wilderness.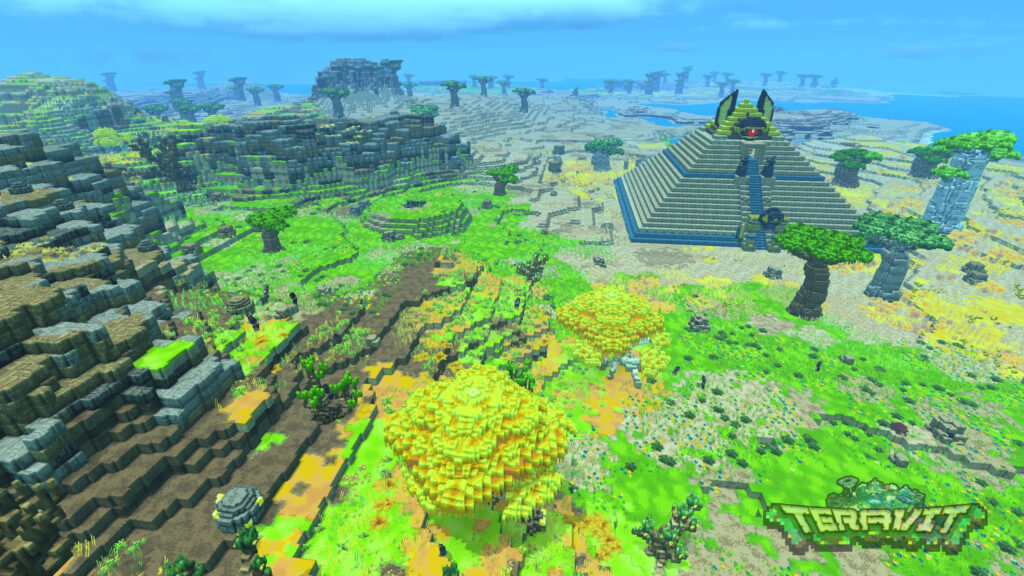 Pass through the jungle to find a mysterious ruin.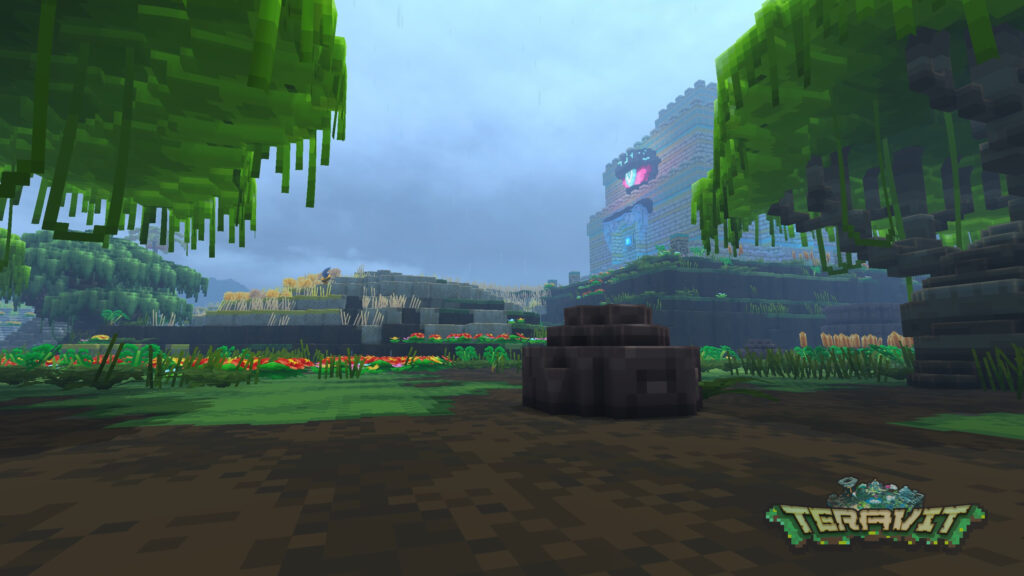 A mysterious object lies between the totem poles.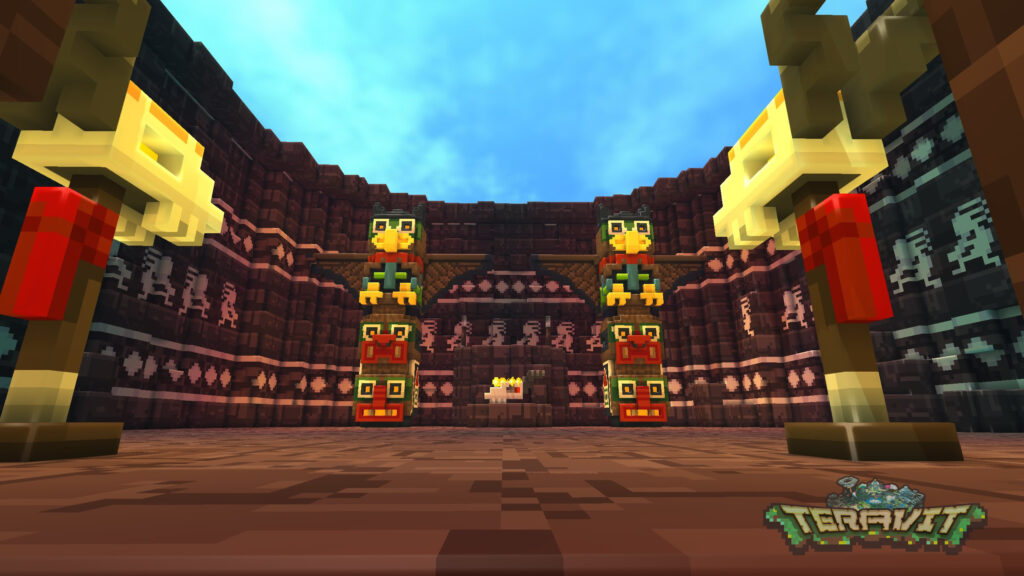 As illustrated by this image, TERAVIT has huge underground and indoor fields.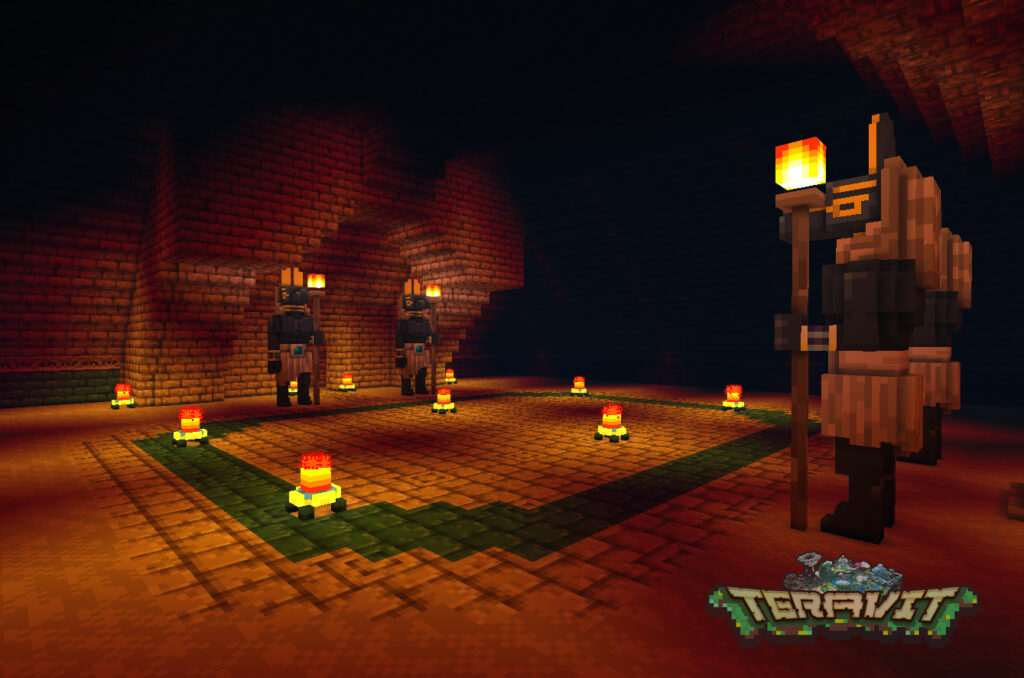 These are just some of the sceneries you can find in TERAVIT.
TERAVIT is a randomly-generated, super vast world in which you can explore the various landscapes described above. As a regular feature of the sandbox genre, you can also destroy anything you want and build anywhere you want as well.
TERAVIT is still under development, but we will continue to push forward at a greater pace so that users can everyone can enjoy it as soon as possible!
We're looking forward to your participation in the Alpha Test! With your opinion and feedback, we will be able to further development TERAVIT and take game to another level.
Finally, we would like to introduce some concept art that were created in the early stages of TERAVIT's development. It's a voxel representation of a boxy garden filled with as much of the world as possible. We have been developing TERAVIT for a long time since the initial concept art and we are relieved and excited to finally be able to announce our game with confidence.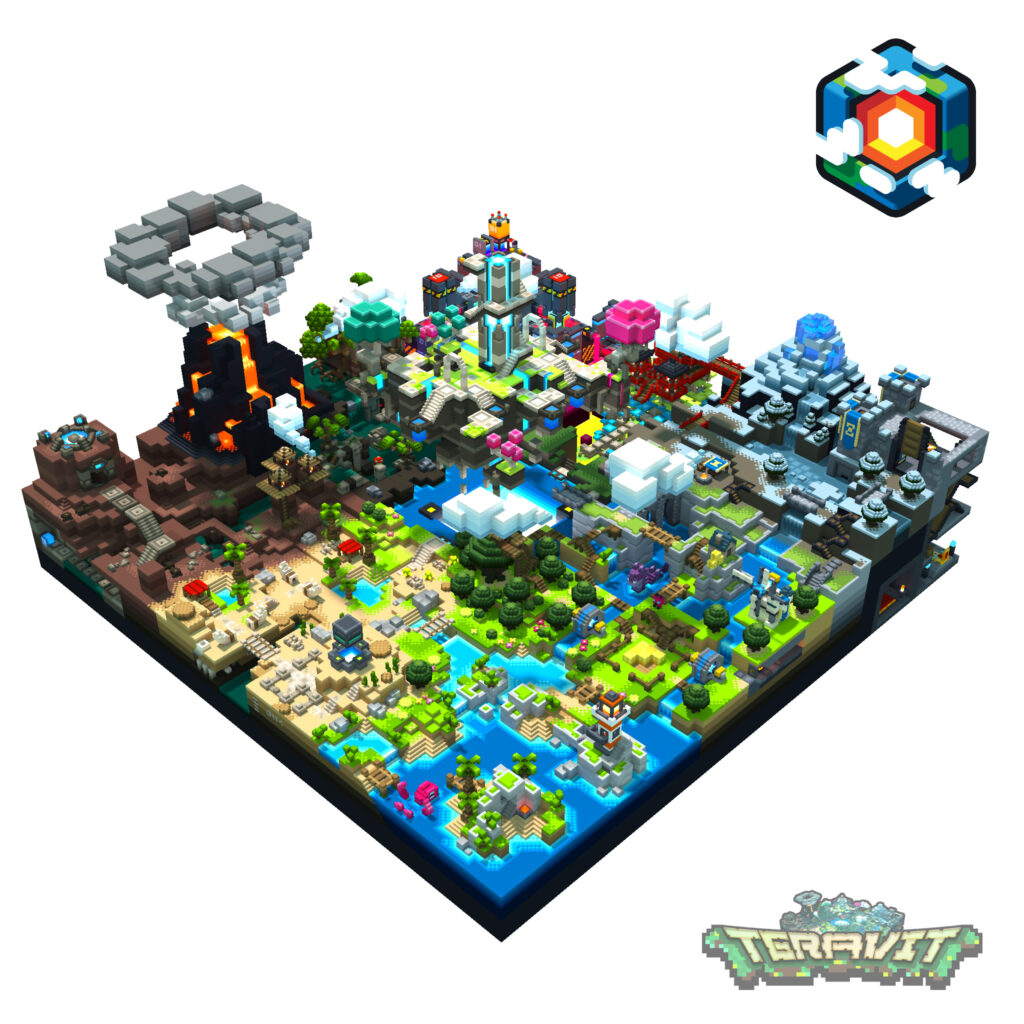 In the next update, we would like to talk about the voxel art that makes up the world of TERAVIT, touching on some of the technical aspects of the voxel engine we mentioned at the beginning!
(↓Like these images below)